A bigger penis in 4 hours day.
When I was just over 40 years of age, I did an experiment.
It was 1996. Penis enlargement didn't exist. A guy could not get a bigger penis than he already had. At least I thought so. But then I saw a company advertising penis weights. For years I'd felt self-conscious about my small penis, especially in front of other guys in public showers. The company sent me a brochure. I looked at the pictures. I saw a simple design - but very expensive! Was it possible to make my own penis enlargement device? The answer was 'yes,' and I spent maybe two dollars.
Following the instructions in the brochure, I spent four hours a day using weights for penis enlargement. I stopped after three months. I still felt self-conscious about my penis size, but now for a different reason. For the first time in my life, my penis made a bulge in my jeans.
---
In early 1997, I created a web site to teach other men about penis enlargement. Cheap digital cameras didn't exist. I had no proof to show. Some readers thought I was inventing my story. But other readers tried, and had results. Soon I was hearing from men who sounded like they had a new lease on life. And they did!
Fast forward to now: endless web sites, before and after photos, heated discussions. Someone has given a name to every way you can pull your penis. Scientific discussions that leave me scratching my head. Obviously I am not the expert. So, how can I help you?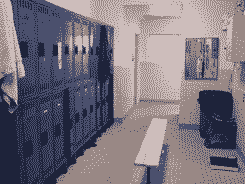 Consider this email I got soon after starting my site:
...it used to be a 'secret' .... A boy would say 'I think my penis is small...' and the good friend's advice would be 'Then why don't you pull it out?'

We had no idea were this method came from ... no one ever tried to make money from nobody. We just transferred this knowledge as we had learned it from other older boys....

One would stretch his penis in a semi-erect condition by pulling it outwards, stretching it 'till it hurts'.... This had results and I hadn't heard of anyone disappointed.... We did that stretching in no particular order and no particular program. The more the repetitions, the more the results....
In other words:
it's possible,
it's nothing new, and
it doesn't need to be complicated.
That's my message.
Can you make your penis bigger? I do not know. I do know that the bad feeling you have about your manhood is just that - a feeling. Let's start by addressing that.
---
January 2011: I found your site a couple of years ago and tried various things - constructed the hanger and even the ball zapper. As a result I've elongated my dick for almost an inch and I'm shortly gonna go back to doing the exercises regularly. Basically I just wanted to give you props - you the man!

... the thing I love the most is how under the [The 2-hour body] subpage you basically give out most of the information that one needs to truly transform one's life. If you look at how bloated the self help, fitness and dieting industries have become your page is really a godsend. You know my professor in college said that when you're older you can write the truths of your life on one small piece of paper. Your page is certainly a testament to that ... So thank you and don't ever pull down your website because it's awesome.